Shuswap Soul is all about what makes lake life awesome
The Shuswap is an incredible place to be. Whether you are lucky enough to call the Shuswap home year round or you get to visit throughout the year on vacation, spending time around the lake, in the trails or exploring the small towns, there are so many things to love.
Shuswap Soul was created as a way to share your love for the Shuswap in the clothing you wear.
News & Events
---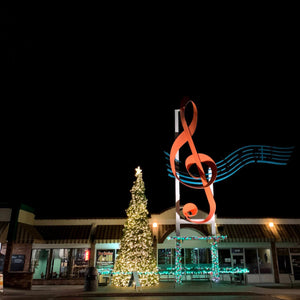 It's that time of year where there are fun events and activities popping up all over the place. It's a chance to get together with your friends and family to...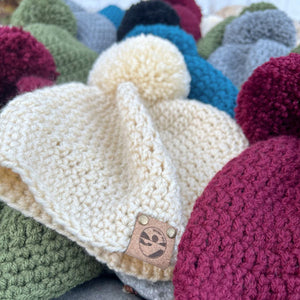 Winter is coming, and you know what that means – it's time to bundle up and keep warm! And what better way to do that than with a cozy, stylish...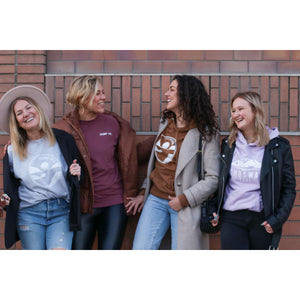 Winter 2023 has arrived - at least it has in our shop! Cozy hoodies and sweaters that help keep you warm this winter and share your love for the Shuswap...
Clothing inspired by life in the Shuswap
Our clothing is perfect for time on the boat, around the campfire at the cabin or in the campground, your annual houseboat trip with friends and family, the time spent up in the hills hiking or sledding not to mention just kicking around one of the awesome Shuswap towns. As a total bonus, there's nothing like getting back home after your Shuswap vacation and being able to subtly brag to your friends and colleagues about your epic Shuswap vacation. Being at the Shuswap is all about lake life and there is nothing better.
We're known for high quality hoodies and crewneck sweaters, ultra soft tees and tanks, cool accessories like hats, toques and stickers. We've even introduced a collection Shuswap hoodies and crewneck sweaters which are made in Canada. All of designs are inspired by the Shuswap, our clothing is printed locally in Blind Bay and available online and at stores and marinas throughout the Shuswap.
The backstory
Shuswap Soul started to come to life in late 2017 and was fully launched in the spring of 2018 by a then 13 year old named Riley. The idea was born from a deep love of lake life and time spent at the Shuswap and a desire to buy a hockey stick that his parents wouldn't get for him. Riley and his family spent the first summer selling online and at local markets. A few local shops started carrying t-shirts and hoodies.
You can now find the ultimate Shuswap Lake life clothing brand online as well as in local shops and marinas throughout the Shuswap including Sicamous, Salmon Arm, Grinrod, Blind Bay, Sorrento, Chase, Scotch Creek and Anglemont.
The business has grown from that first design. Today, you'll find Riley's whole family involved in different parts of the business. Shuswap Soul has had so much support from local shops and marinas, photographers, community supporters and customers. It wouldn't be what it is without all those awesome people.
Oh and that hockey stick? Yes, Riley got his hockey stick after that first summer.

We are grateful to be able to explore, adventure and work on the traditional and unceded territory of the Secwépemc people.